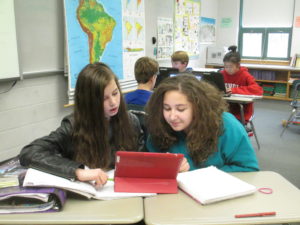 One of our very first connections was hosted  in 2014 between two schools in Cuzco, Peru and Boston, Massachusetts. 9th and 10th grade students at Ausangate Bilingual School in Cuzco were connected with 7th grade students at W.S. Parker Middle School Reading in Boston.
Both groups of students began the program by creating KWL charts (Know, Want, Learn).  This began tapping into their prior knowledge of the other country. Students began by selecting their own research topics, such as food, culture, politics, etc, and created Google Slides presentations that provide information to the class.
Students continued on to the Write Phase. During this time, students wrote letters back and forth to their Connection Pal. Because the main focus of the students in Cuzco was English, the letters were written in English. Students connected by learning from each other, asking questions regarding their research subjects, their cultures, and their general daily lives.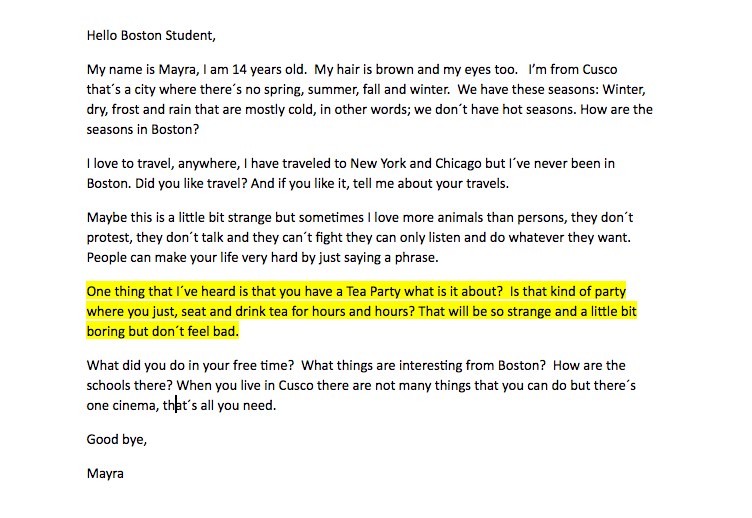 This student in particular wanted to know about the Boston Tea Party. While the questioning seemed comedic, Lexi, Mayra's responding connection in Massachusetts, thoroughly responded to Mayra's questions with a fantastically accurate retail of the Tea Party events.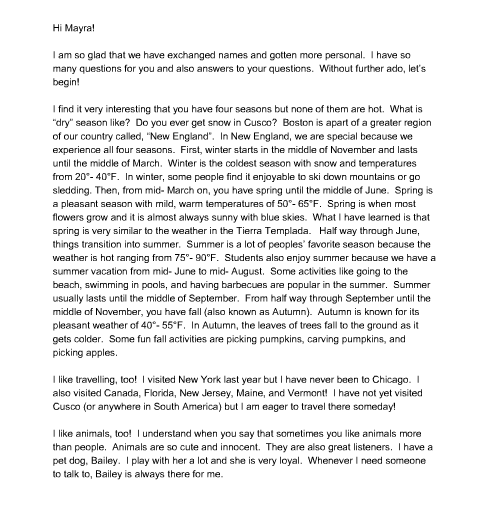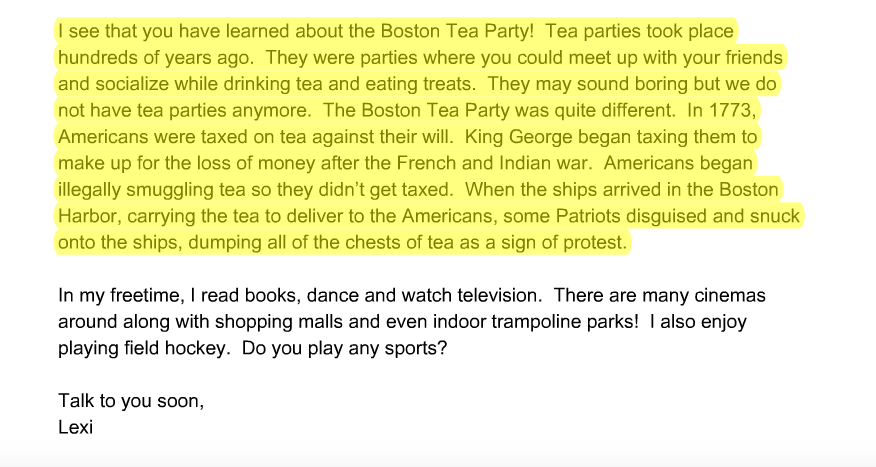 After weeks of letters were exchanged, the final day came. It was time for the students to connect through an online video connection. A mash up of their connection videos can be viewed here!
During the final stage, students reflected on their time spent interacting and learning with their Connections. On top of this, students brainstormed ways to make the CCC program even better for future connections.