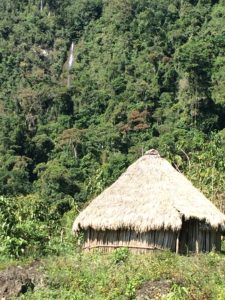 Yoldi Kicha in the native language of Cabecar means, "roots of the waterfall". This indigenous community has been living amongst the land well before it was called "Costa Rica". In the mountains of the area now named Alto Pacuare, a one-room schoolhouse comprised of 15 elementary students work silently as their teacher writes their lessons on the divided chalkboard.
The 5th grade students of Jorge DeBravo in the more modern town of Turrialba, a mere two and a half hours away (by motorcycle or 4-wheel drive), had an opportunity to connect with these students of a culture entirely different from theirs. Students began by asking questions by video and hand writing letters to the students since the school internet connection was inconsistent.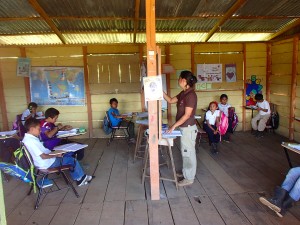 The connection began with students viewing on Google Earth where the other school was located. For the Yoldi Kicha students, this was their first time ever looking at a map like this.
Although the connection was performed entirely in Spanish, the team members of CCC created an English version for other students to enjoy.
After months of exchanging videos and writing letters back and forth, the students finally had the opportunity to meet each other in person. Check out our Cultural Diversity Day post coming soon to see how it went!