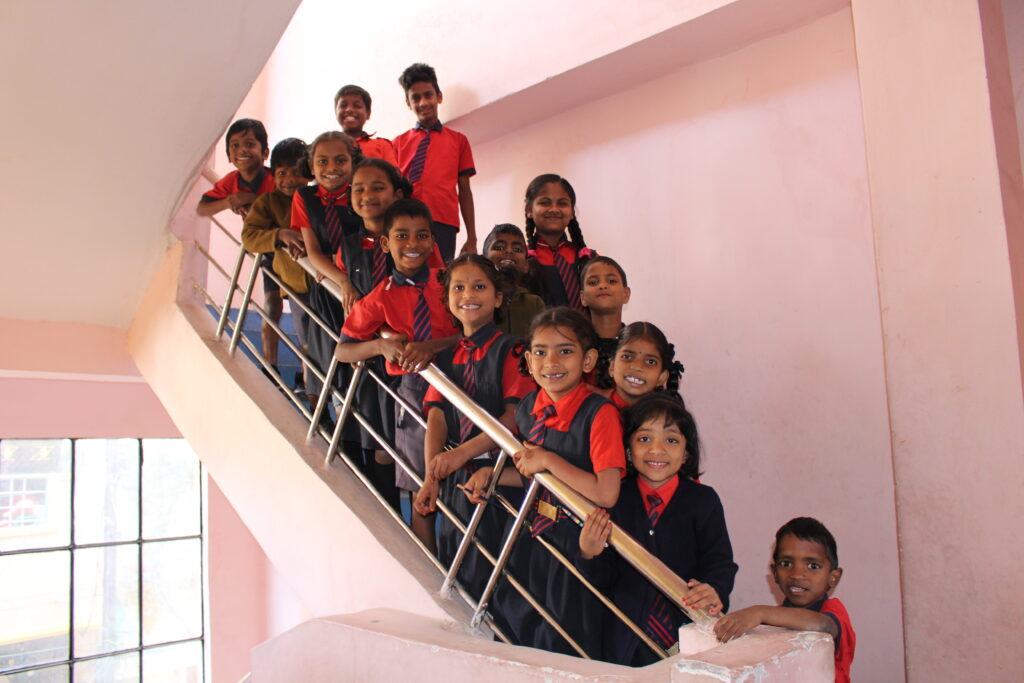 For years, CCC has been involved with Fuel Grammar School, an elementary school for low-income students. The school is found in the Falakuma district of Hyderabad, India, located in a neighbor-friendly and quiet alleyway. The students come from families who cannot read or write, single-parent situations, or orphanages. The Fuel Foundation provides all students in this school with free education, a rarity in India outside of government schools.
Due to donations from supporters of CCC, we were able to refurbish the first level of the school in 2017, giving students a common area filled with books, two beautifully painted classrooms, a principal's office, and a fully functional kitchen. CCC held The Kirtan Music Event in October 2018 to continue work on the school and raised well over $3,000 for this cause. We are so grateful to all who participated in such a memorable event; because of your generosity, so much has been accomplished here at Fuel Grammar School.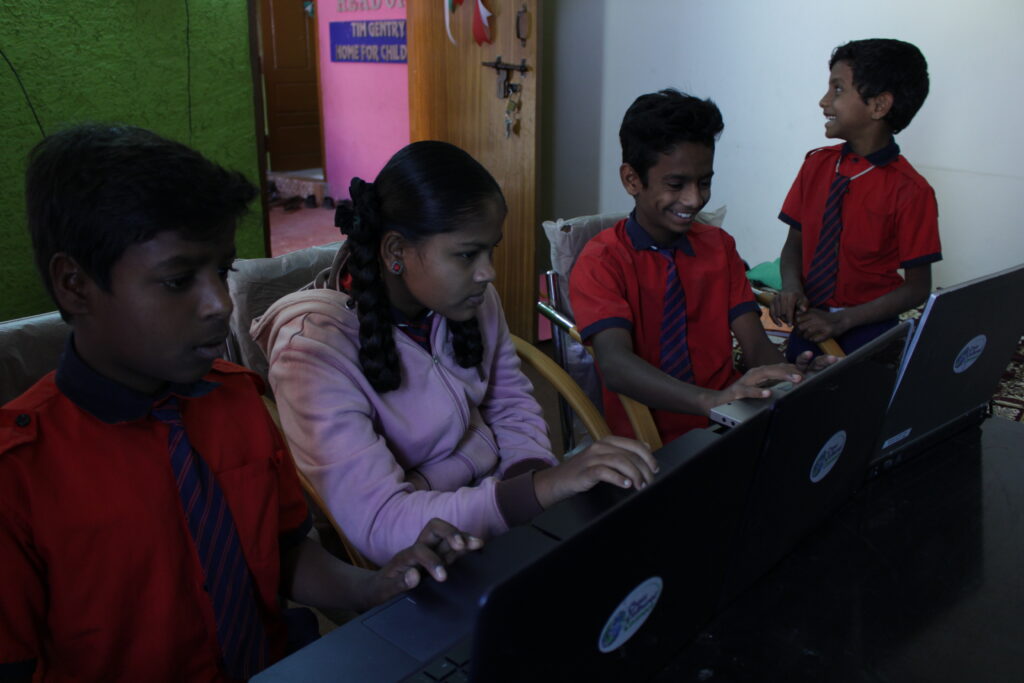 We focused the next round of donations specifically on developing the second level of the school. This floor is composed of classrooms and a common morning meeting area. We were able to finish and cement the brick walls and contract an electrical team to install the wiring for plugs and lighting. We also covered the stairwell to the roof to prevent further water damage from the rain.
We used leftover funds to fill the classrooms with materials and new technology for students! These renovations have given the school the ability to educate up to 200 low-income students, changing their lives for the better. The newly finished kitchen will provide free lunch to these students, so they are well-fed and well-educated. We are continuing to work with village schools to provide them with toilets and other basic necessities. Fuel Foundation will also be starting a night school in a farming village of Sindol to help students enhance their education.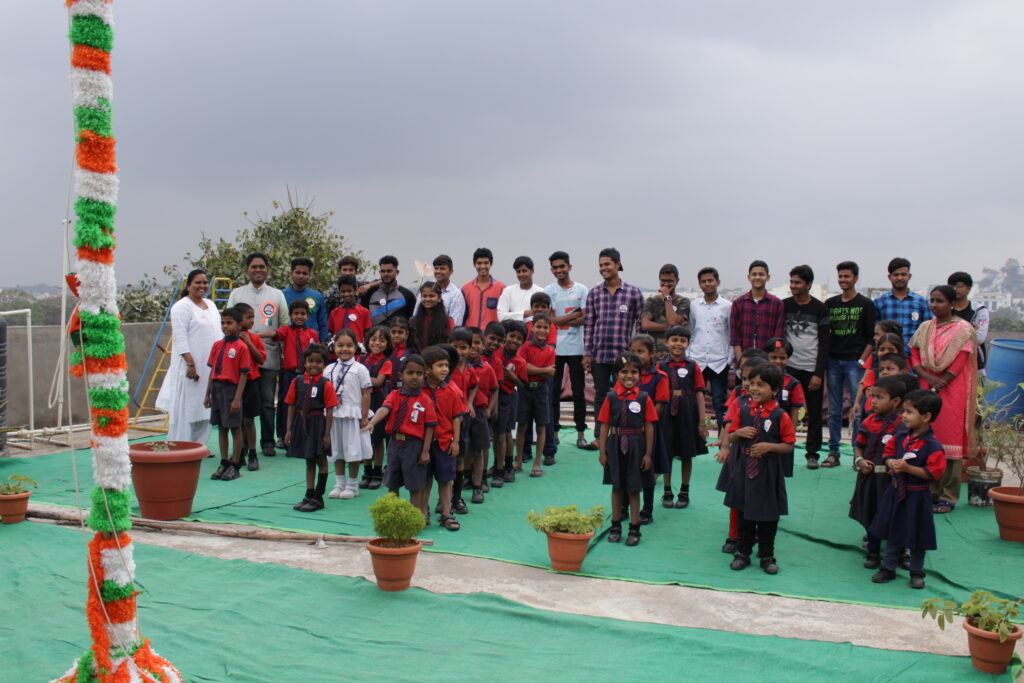 After the renovations were completed, a school assembly was held for Republic Day. We raised the Indian Flag, sang songs, played games, and our oldest students read speeches in English, Hindi, and Telugu (the native language of the Telengana state). The children were even joined by previous students who wanted to come back to support their school. These graduates now are working in higher-level entry jobs and attending various colleges thanks to Fuel Foundation!
Want to contribute to projects like this? Donate here, or reach out through our contact page to help out with future endeavors.